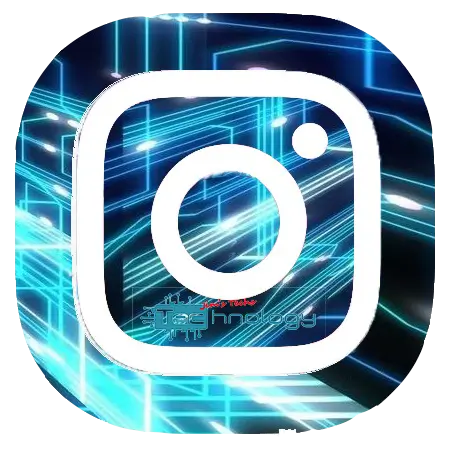 JTInstagram+ v4.0 JiMODs Jimtechs Editions is a modded version of Instagram that allows users to download photos, videos, IGTV, and reels in high quality. It also offers exclusive features such as a material designed mod, Ghost Mode, Picture quality improvements, Downloads, and many more. One of the key features is the ability to download media and save it to your device. Another feature is the Close Friends List, which allows users to share stories with a specific list of friends. JTInstagram+ also includes a feature called Save Story to Archive, which allows users to save live videos to their archives for 30 days and view them only. Additionally, it is an ad-free platform with a Ghost Mode feature that prevents people from knowing when you are typing in a DM. Overall, JTInstagram+ offers a unique and powerful Instagram experience with added features that enhance the user experience. To install JTInstagram+, download the apk from the official website, install it, log in, and enjoy.
Key Features of JTInstagram+ v4.0 JiMODs Jimtechs Editions:
Download pictures and videos: allows you to download images and videos and save them onto your device, after that it also allows you to delete the original application and save on space using it as the main platform for accessing your IG account

Close Friends List: you can create your own list of close friends from out of your follower's list, and choose to share your story with them alone.


Hide Stories from List: allows you to hide all photos and videos that you would like to post on your stories from specific people of your choosing, and this includes live videos.


Allow Message Replies: you can choose to allow, message replies to either everyone, people you know or disable replies entirely.

Save Story to Archive :Save live to archive – Your live videos can be saved to your archives for 30 days of which, only you can see them.

Sharing: When you turn this off, other people would not be able to add your feed posts to their stories. By all means this also applies to sharing photos and videos from your story as messages because you can toggle this feature on and off as you please.


No Advertisements: get an ad-free platform that allows you to view the important stuff on your feed alone.


Analytics and Crash Reports is disabled


Ghost Mode : Here you can disable typing status to prevent the people you might be texting using the app from knowing that you're typing anything. You can decide to hide your activity as a viewer from people's stories and they won't know that you watched it even if it was specifically meant for you, With the 'Don't mark directly as read' feature you can read someone's message in your DM and close the app without them realizing that you read it in the first place.


Quality Improvements: you get to improve the quality of various Instagram files such as:

IGTV quality
Photo Quality
Reels Quality
Stories' Quality

 

Smart Gestures: you can either swipe left or right to navigate between pages, zoom on a photo by long-tapping, and even like a photo by double-tapping on it. These can even be disabled if one wishes to do so.

Misc: There are many other minor features that are important because it's the little things that matter.

Discover People: You can discover people by following the people on your contacts who have an active Instagram account.

How to Install Instagram + Jimtechs Editions ?
Uninstall any old version if it's installed.
Download "JTInstagram".
Install the "apk".
Log in to your account.
Enjoy the brand new "INSTAGRAM Plus JiMODs".
What's New
Migration to Instagram version 263.2.0.19.104;
Update minimum requirements to Android 9+, ARM64-v8a;
Added new translations: Arabic, Armenian, Belarusian, Dutch, French, German, Hebrew, Indonesian, Italian, Japanese, Kazakh, Korean, Malayalam, Polish, Spanish, Turkish;
Removed Monet theme for SDK 31+ (will be added in next update);
Fixed a bugs that depended on me or my intervention.
Added new fonts to Stories;
Removed Download button in feed (Now the download button is only in the three dots menu);
Added a badge when watching a Live;
Fixed download button on three dot menu;
Removed long-press and triple-press gestures;
Fixed "??, ??, ??, ??" in script font;
Added 60 sec Stories;
Fixed MobileConfig updater.
Removed video scrubber;
Added Monet theme for Android 12+;
Removed Instander Backup Settings;
Added Reels scrubber;
Removed Mark as read;
Fixed Feed loading on some devices;
Removed In-App Lock (Because of blockchain vulnerabilities that cannot be fixed);
Added disabling the Monet theme;
Removed message when connecting to the Live in Ghost Mode;
Fixed Reels download button;
Raised the target SDK to 33.
Fixed Alte & Hoefler New fonts;
Screenshot JTInstagram+ v4.0 JiMODs Jimtechs Editions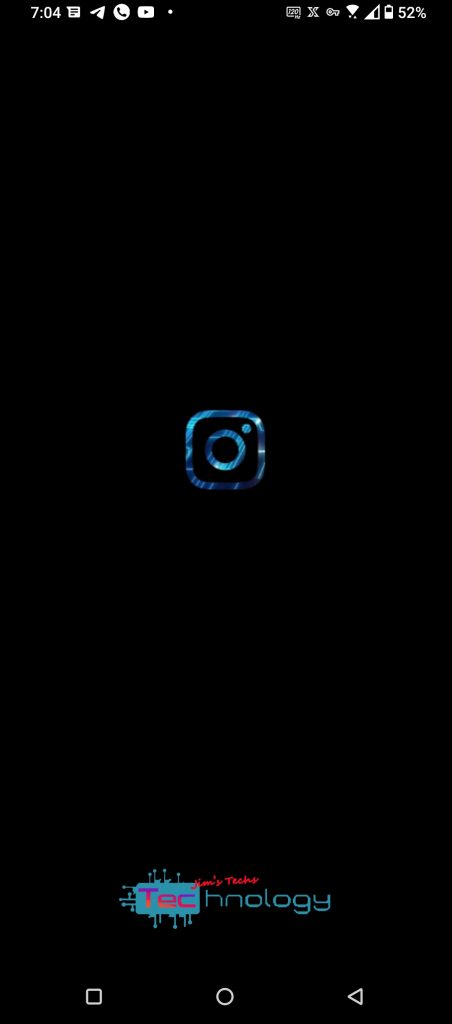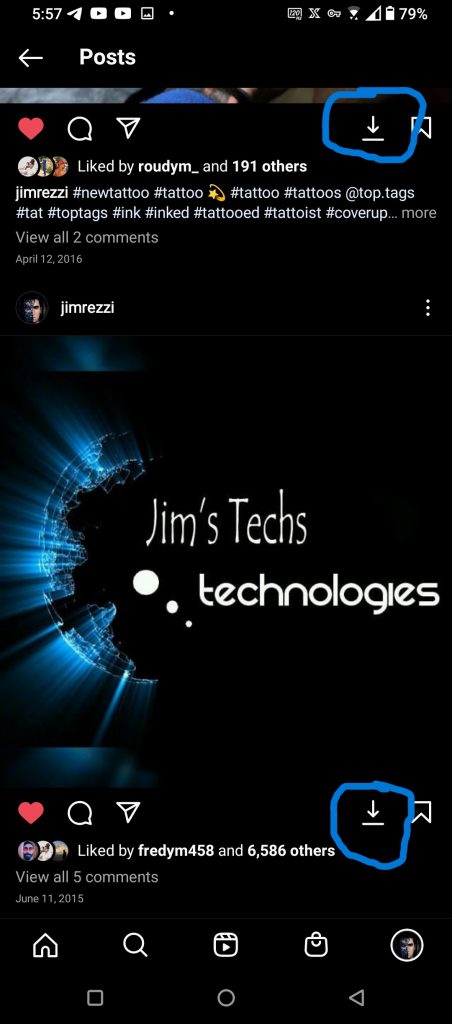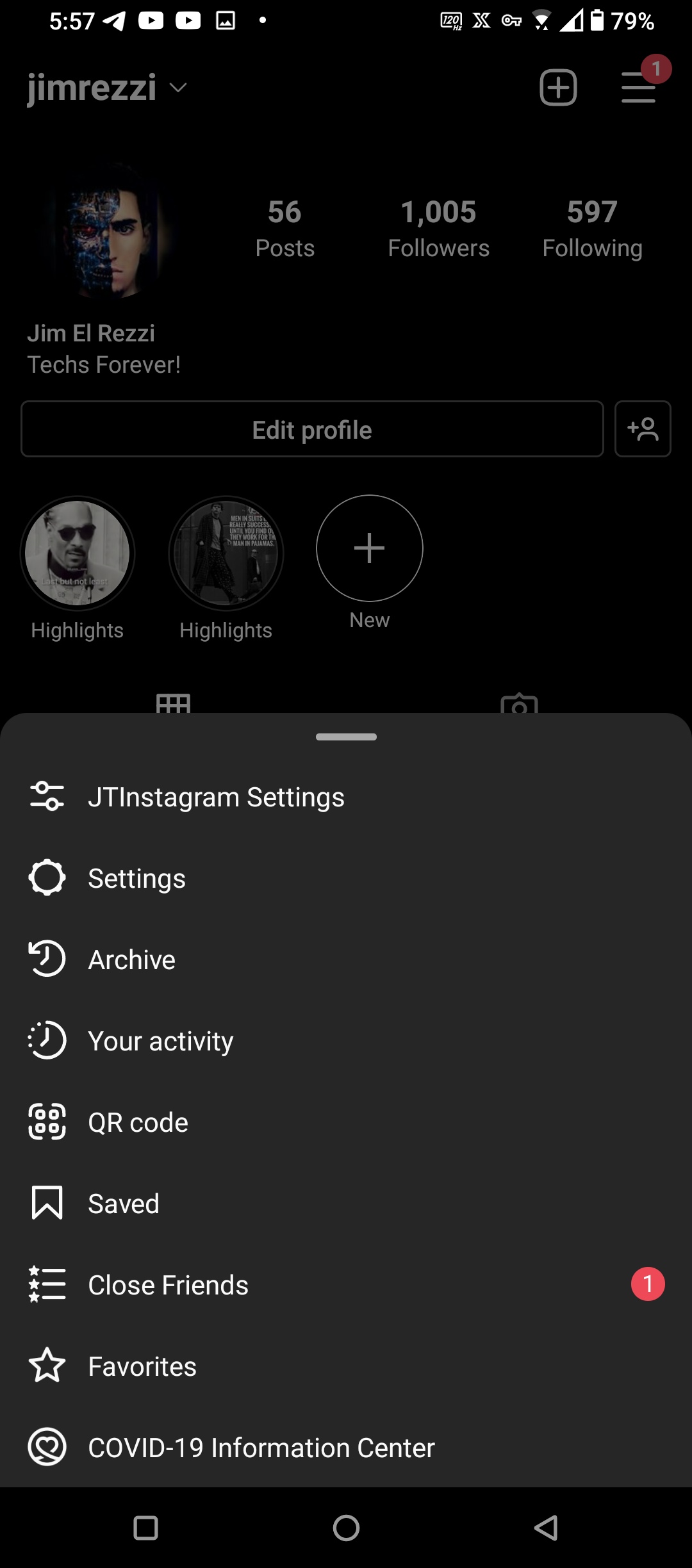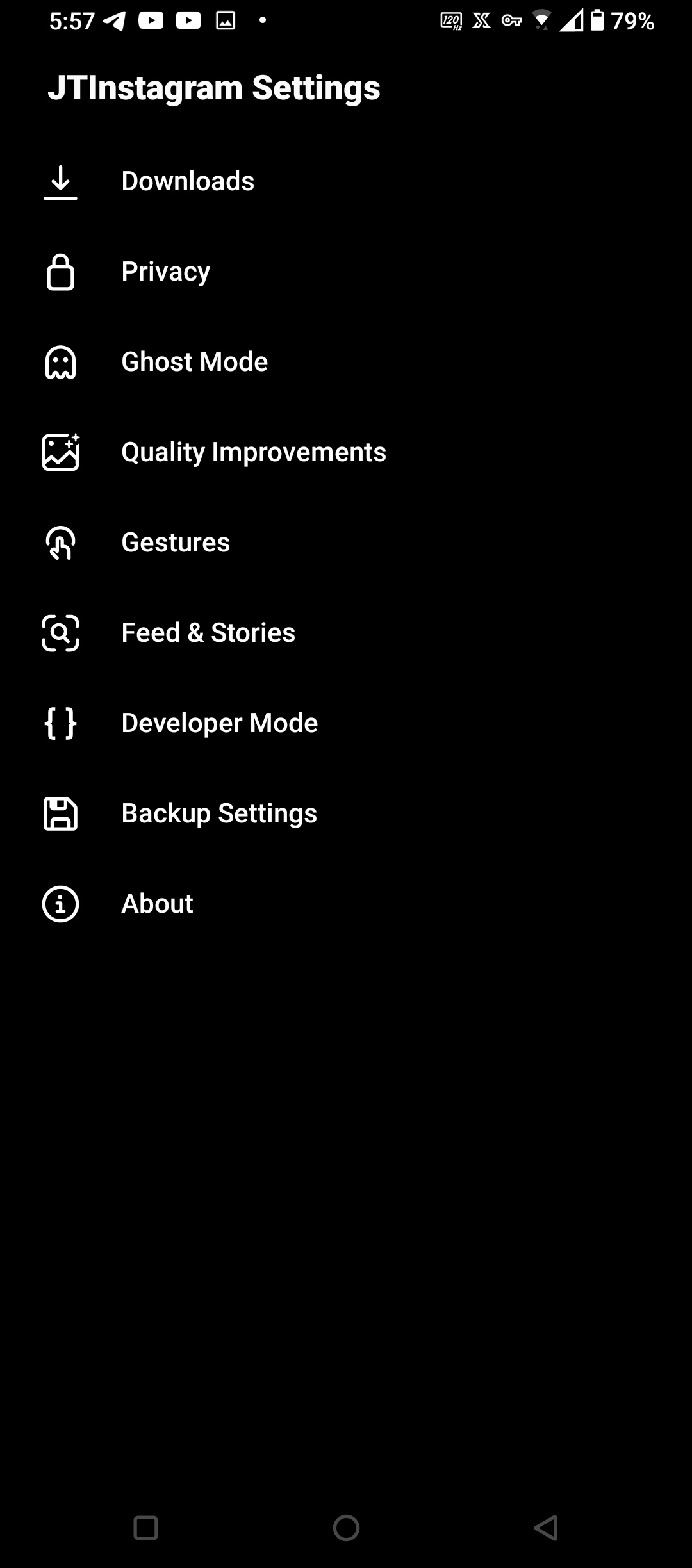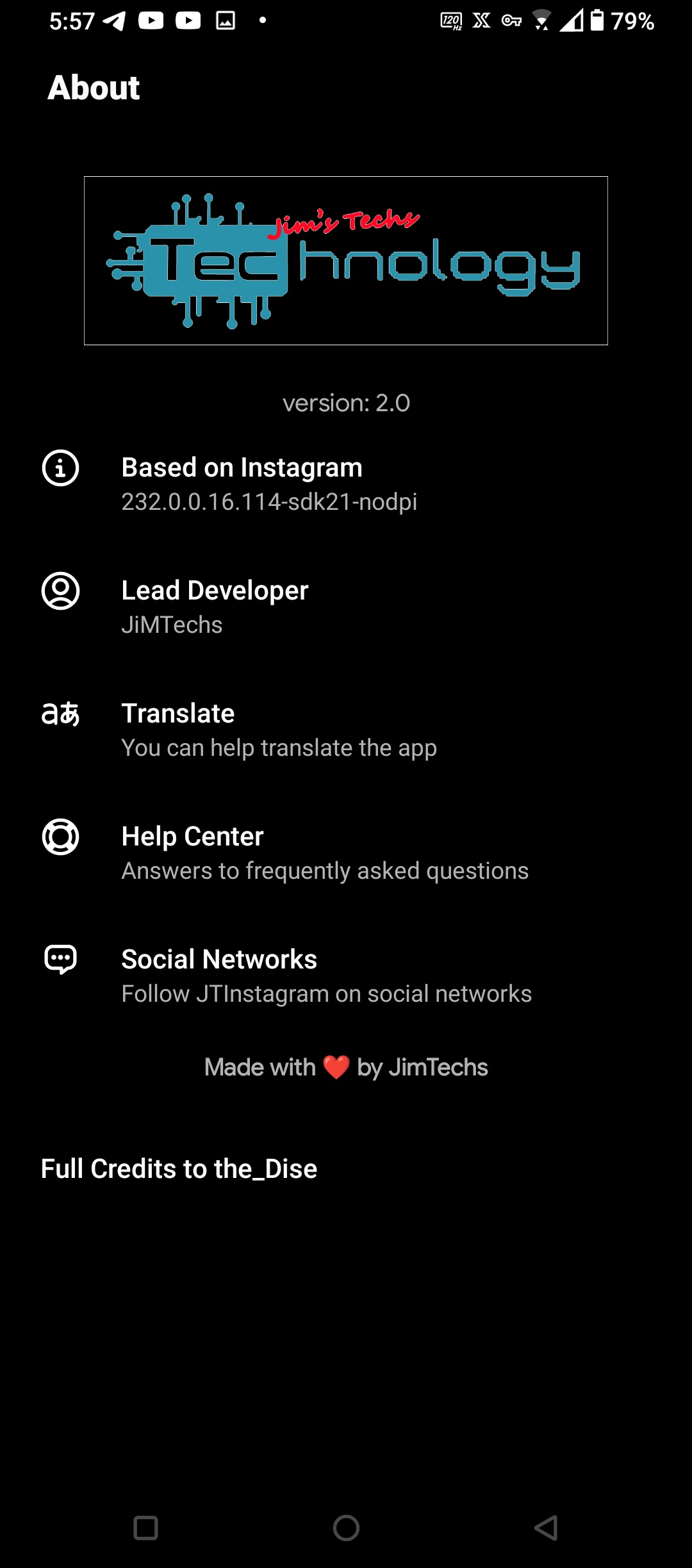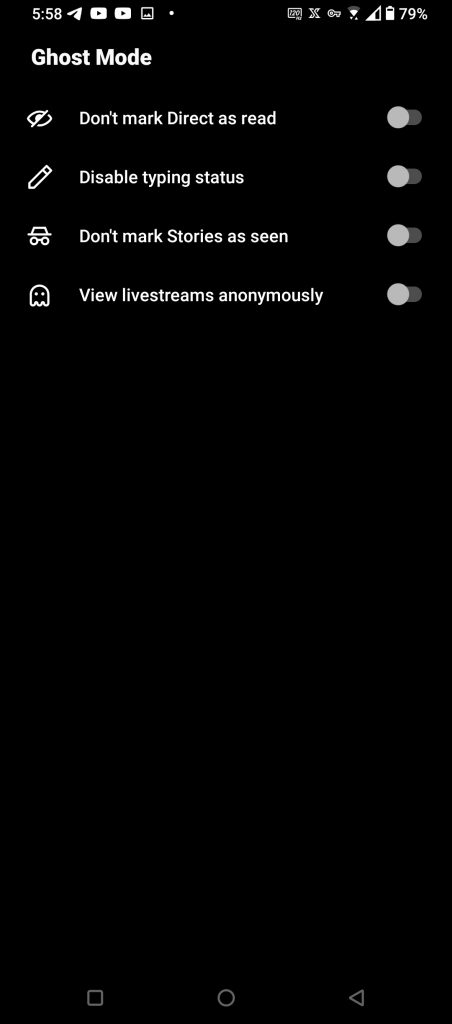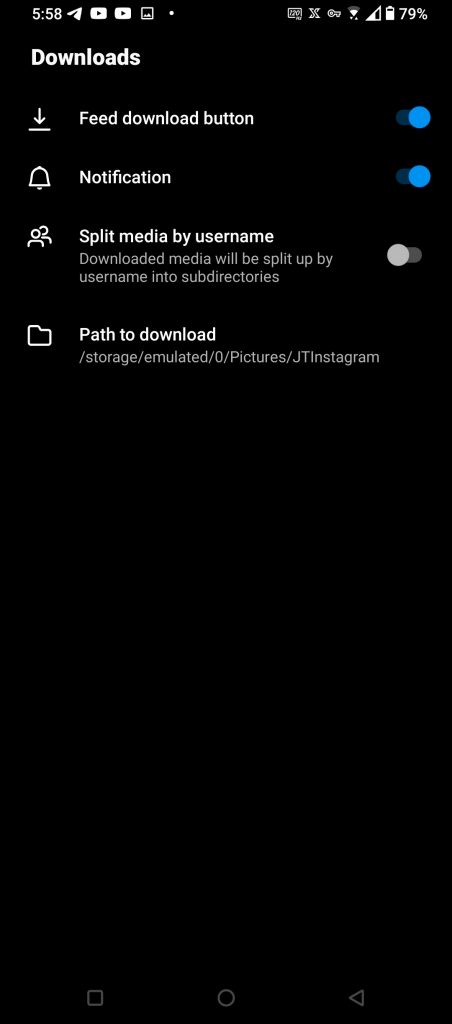 JTInstagram+ v4.0 JiMODs Jimtechs Editions
com.jtinstagram ( Recommended )


com.instagram


https://www.instagram.com/jimtechs.biz/