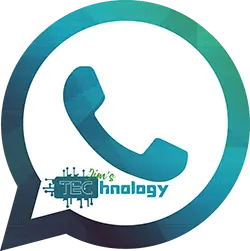 JTWhatsApp+ JiMODs v9.91 Jimtechs Editions Editions Introduction: 
Are you searching for a more personalized and feature-rich WhatsApp experience? Look no further! JTWhatsApp+ JiMods v9.91 is here to revolutionize your messaging. This unique version of WhatsApp offers a plethora of customization options and advanced features, elevating your messaging to new heights.
Transform Your WhatsApp with JTWhatsApp JiMods v9.91 AntiBAN: Dive into a world of customization with JTWhatsApp JiMods v9.91 . Choose from a diverse range of themes to refresh your app's appearance. This version not only enhances the aesthetic appeal but also adds a personal touch to your messaging experience.
Enhanced Privacy and Security: In the digital era, privacy is a top priority. JTWhatsApp JiMods v9.91 addresses this by offering advanced privacy settings. Control your online visibility, manage your 'last seen' status, and enjoy a secure messaging environment.
Advanced Features for a Superior Experience:
Enhanced Media Sharing: Send larger files, videos, and high-quality images without any loss in quality. Break free from the limitations of standard messaging apps.
Effortless Backup and Recovery: Safeguard your conversations with easy-to-use backup and recovery options.
Customization and Unique Features:
Customizable Fonts and Styles: Personalize your chat with various fonts and styles.
Anti-Delete Messages and Statuses: View messages and statuses even after they have been deleted by the sender.
Increased Chat Pinning: Keep important conversations easily accessible by pinning more chats.
Why JTWhatsApp JiMods v9.91 is the Superior Choice:
Regular Updates: Enjoy a smooth, up-to-date messaging experience with regular updates and bug fixes.
Responsive Customer Support: Reliable support for any queries or assistance needed.
User-Friendly Interface: An intuitive and easy-to-navigate app design.
Conclusion: JTWhatsApp JiMods v9.91 stands out as a feature-rich, customizable, and user-friendly messaging solution. Its unique features and dedicated support make it an excellent choice for enhancing your communication. Download it today and experience a new era of messaging!
Additional Key Features:
COLORFUL Customizations: Personalize colors, sizes, and more.
EXTRA UPLOAD LIMIT: Send larger music files and videos.
AD FREE Experience: Enjoy messaging without ads.
QUICK SHARE: Share music with just a click.
PARTIAL COPY/PASTE: Select and copy specific parts of a text.
WATCH STATUS Directly: View status updates in the chat screen.
Installation Guide:
Uninstall any previous version if installed.
Download the "WhatsApp plus JiMODs apk" from JiMODs.com.
Install the apk, enter your number, and activate the app.
Enjoy the new JTWhatsApp+ JiMODs experience!
What's New:
Base Update:  2.23.21.88
 Added Ghost Mode : While Ghost Mode is active, your actions will be invisible to everyone. Your last seen is frozen, other people will think you didn't receive the messages, opened messages will not turn blue, and you can view statuses secretly.
Add Custom Media Download control for each chat
Added WhatsApp Old UI style (JiMODs > Home > Header > Home UI Style)
Add See Message Edit History (after installing V9.91)
Added Option to show/hide ghost mode icon
Add Antiban improvements
Enabled Multiple Accounts on same devices
Enable Adjust Group Permissions
Enabled New Settings UI
Enable Create profile @username, wait for server activation
Enabled Add Email Address to your account (Settings > Account)
Enable Option to approve new group members before joining
Enabled Media Preview feature
Enable Return original tabs order
Moved Light/Night mode option to JiMODs > JThemes
Fixed Custom Privacy for Business Chats
Fix Date Bubble not showing clearly when scrolling
Fixed Screen share button color in calls
Fix Some text not showing on white theme during calls.
Misc General bug fixes
Enjoy and discover by yourself!
Other fixes and improvements
Thank you for your support and patience. For more details and the download link, visit JiMODs.com.
Follow Jimtechs on Instagram for updates and tech insights: @jimtechs.biz.
Screenshots
JTWhatsApp+ JiMODs v9.91 Jimtechs Editions AntiBAN !
com.jtwhatsapp ( Recommended )


com.whatsapp


com.gbwhatsapp